When you buy a cupcake or cookie from Kathy Heeter, owner of Kathleen's Kitchen: Home Baked Goodness, you're getting far more than a tasty treat. Net proceeds from every purchase fund research to cure Alzheimer's, a disease which Kathy's mother has been fighting for almost a decade.
Kathy joined the Market Wagon community to create a consistent weekly revenue stream, even while she lives with and takes care of her mother at home. Kathy has found Market Wagon to be a wonderful solution to reach customers far beyond her friends and neighbors in Putnam County, Ohio, just outside the city of Ottawa.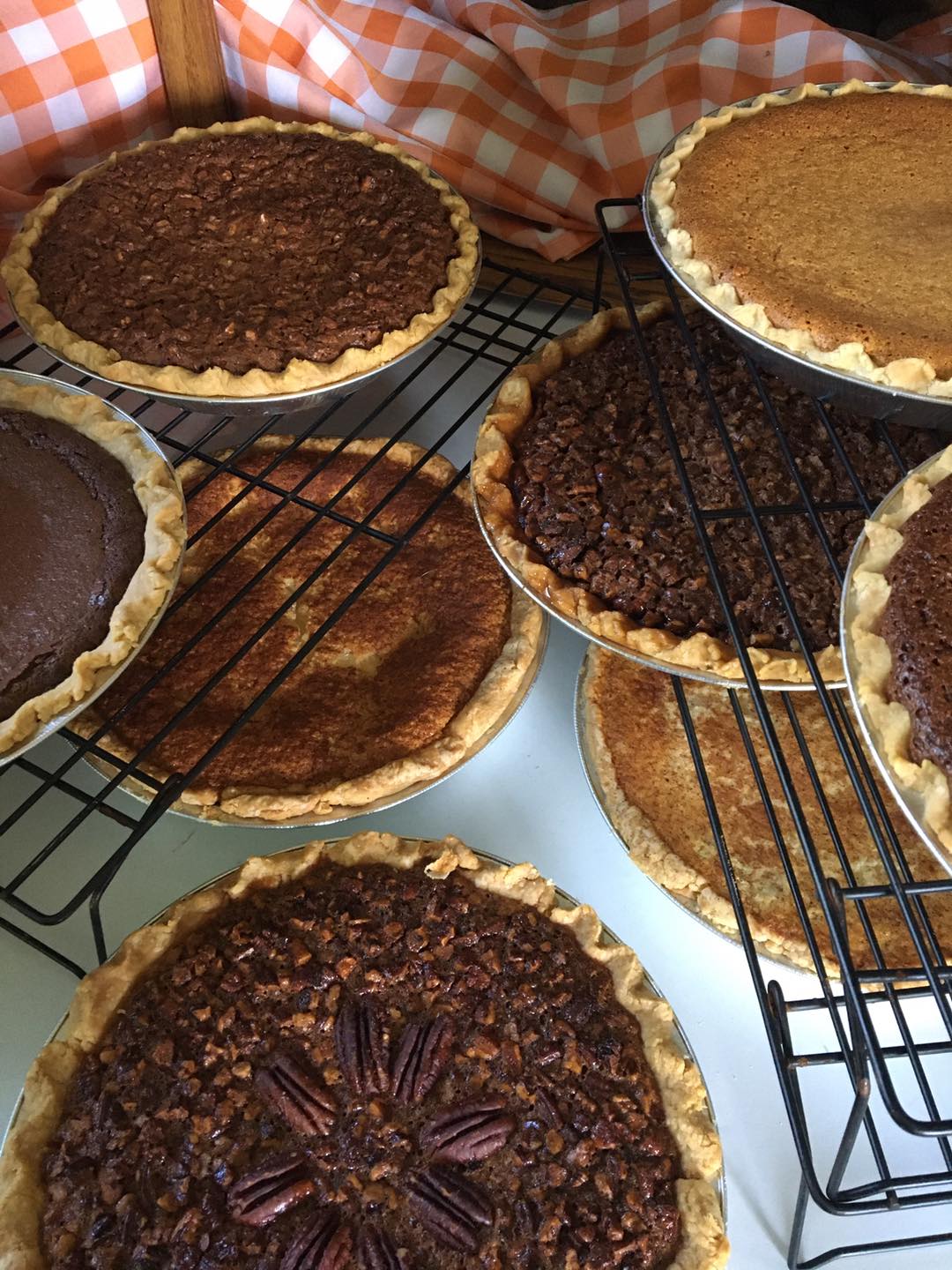 ​"After a summer in the farmers market, sales dry up fast," Kathy says. "Market Wagon has allowed me to reach customers in Toledo, Findlay and Lima, and take orders ahead of time with very little wasted product."
Kathleen's Kitchen is a newfound venture for Kathy who had a successful business as a licensed massage therapist until the pandemic forced her to shut down for months. Despite the challenges presented, Kathy recognized a unique opportunity to use her natural skills in baking to start a new journey, building on her mother's legacy (Kathy's mom pictured below).
Kathy first experienced the clamor of her pies as it quickly became a holiday tradition for her friends, and even a few strangers, to knock on her door begging to place an order for a Thanksgiving or Christmas feast. From that humble beginning, her products have expanded beyond traditional pies to serve tastebuds of all types.
Kathy makes every pie from scratch using local produce or artisan ingredients, whether it's a simple apple pie or an extravagant Kill Devil pecan pie utilizing Kill Devil honey and pecan rum from the Outer Banks Distillery in North Carolina. The pie dough recipe itself is a family secret from her mother's time working at the Buccaneer Restaurant in Continental, Ohio, which has since closed its doors.
However, a portion of Kathleen's Kitchen is purely not-for-profit. It all started when Kathy's mom kept buying extra boxes of cake mix, far more than the family could ever eat themselves.
Kathy decided it made the perfect recipe for a fundraiser, honoring her mom's appreciation of a store-bought cake mix. Under her Market Wagon page, she has a special Baking Memories Fundraiser page which lists a rotating set of offerings of cupcakes and cookies created from the box mixes (which are finished with Kathy's scratch-made frosting).
Every penny sold on the Baking Memories campaign, minus expenses, will be donated to the Alzheimer's Association to find a cure for the disease. Kathy hopes to be able to raise $1,600 by this summer.
In addition to pies, Kathleen's Kitchen also dabbles in other decadent favorites using her mother's recipes to create jumbo muffins, cinnamon rolls, granola, yeast rolls and traditional English scones.
For those who don't have much of a sweet tooth, Kathy also makes a variety of unique, savory flavors like scones with salmon with dill and capers. She also offers items like homemade egg noodles.
​

"Everything is scratch-made every week," Kathy says. "Making everything from scratch is important to me. I enjoy using my own garden's strawberries, rhubarb, and zucchinis in my Home Baked Goodness."
Market Wagon customers can find Kathleen's Kitchen: Home Baked Goodness in the Northwest Ohio market where they can both join Kathy's mission to support the Alzheimer's Association of Northwest Ohio and taste the scratch-made difference of Kathleen's Kitchen: Home Baked Goodness for themselves.