David Beekman isn't your typical 12-year-old.
Every day, rain or shine, at 6 a.m. — when most of his friends and classmates are still sound asleep — David, the next generation of Hickory's Legacy Farms, is already hard at work taking care of his chickens, refilling their feed and water, and checking in on the baby chicks nearby.
That's right — his chickens. You see, David, at 12, not only raises chickens, but also pigs, corn and goats on his family farm just outside Cleveland.
By partnering with Market Wagon, David can bring tasty foods like chicken drumsticks to all of Northeast Ohio while he's still in school. At the same time, it's helping this sixth-grader realize his dream of one day running his own big farm, just like his grandpa and his parents.
"I just love meeting new people and helping others," David said. "And keeping our community going."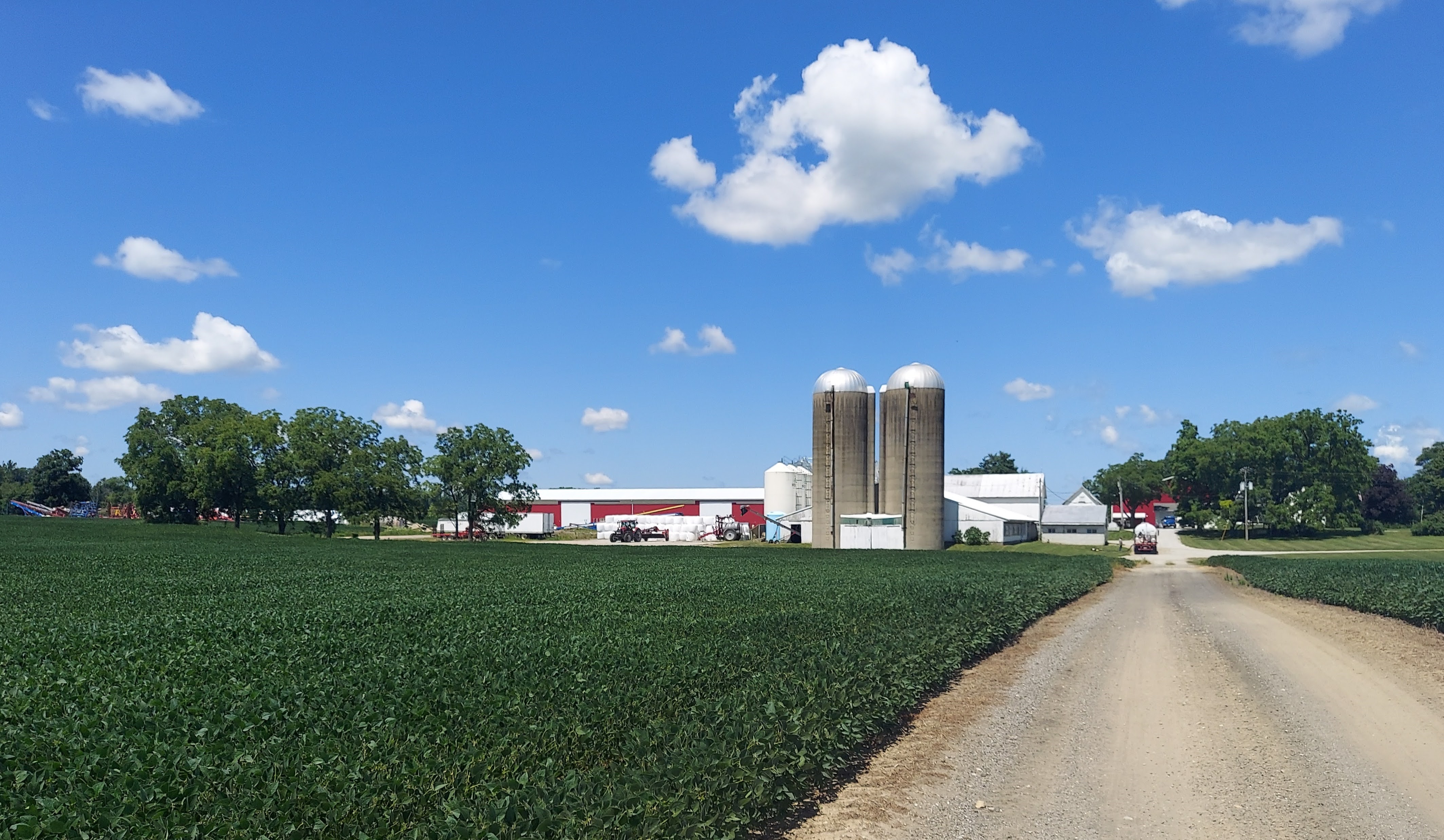 David's keen interest in farming shouldn't be much of a surprise, given his lineage. Both of his parents, Robert and Elaine, grew up on farms. From an early age, they were involved in raising their own food, participating in 4-H and FFA, and helping out on their family's crop and livestock farms.
Robert and Elaine primarily raise hay and straw to sell directly to farmers. The name Hickory's Legacy Farms is a reference to Hickory Grove Farms that Elaine's family has been operating since 1892. Robert and Elaine are passionate about providing the local community with top-quality and first-rate customer service.
When David turned 7, Robert and Elaine decided it was time for their son to begin learning the same lessons and responsibilities they did growing up.
David started out raising just enough chickens for his family to eat themselves and sell to family and friends. But, year after year, the number of chicks kept rising.

Now, David raises about 300 chickens a year and has branched out to crops like sweet corn and raising other animals too.
"It's a big responsibility every day to make sure that the animals are taken care of," Elaine said. "It's also a big responsibility, especially if you're growing food for other people, to make sure you're raising a quality product. It's your job to ensure your animals have the best life that they can while they're under your care."
David still gets excited with each new order placed on the online platform. Elaine couldn't be more pleased with the experience Market Wagon has provided.
David keeps experimenting with his offerings on Market Wagon. One of the most popular items are the apple-maple chicken breakfast links. He also recommends the bratwurst links which are perfect for grilling in the warmer spring weather. Elaine promises many more products will become available in June when the next batch of chickens are ready.
With each week of sales through Hickory's Legacy Farms, David takes meaningful steps towards his goals and aspirations as a farmer. And thanks to Market Wagon, he doesn't have to spend his weekends or his afternoons at a farmer's market or roadside stand to do it.
In many ways, David is a typical 12-year-old. He enjoys history in school and learning about the military. He loves watching videos on YouTube and playing video games. He also raises animals for 4-H.
Of course, not every 12-year-old willingly wakes up at 6 a.m. to feed chickens. But, then again, not every 12-year-old has a legacy to live up to—one that's likely to continue for decades to come.
"It's pretty cool," David said.
​