Teddi Maslowski, 28, never thought she could be a full-time farmer. Never. But now, she can't dream of any another career, carrying on a family legacy that started exactly 100 years ago when Teddi's great-grandparents started a simple dairy farm with 8 cows in Western Pennsylvania.
By partnering with Market Wagon, Teddi is able to tap into a consistent and substantial revenue source for Birch Creek Farmery involving only a minimal amount of time. The income has been vital as she works to create an enterprise her great-grandparents would be proud to see, one that is just as sustainable and healthy for the land as when they milked their first cows in 1922.
After attending Duke University on a full track scholarship, setting several school records along the way, Teddi went to California where she competed as a professional heptathlete (a track and field competition involving seven separate events like hurdles, shot put and long jump) while getting a master's degree in Environmental Management.
Her passion had always been for the medical field with the hopes of encouraging people to live a healthier lifestyle. But as she better understood how megafarms affect environmental issues, animal ethics and even public health, she found a fiery passion to return to her family's farm outside Burgettstown, Pennsylvania.
"I decided I'm going to make a go at it because something has to change," Teddi said. "I would have always picked to farm if I could have known that it was an option for me to do full time."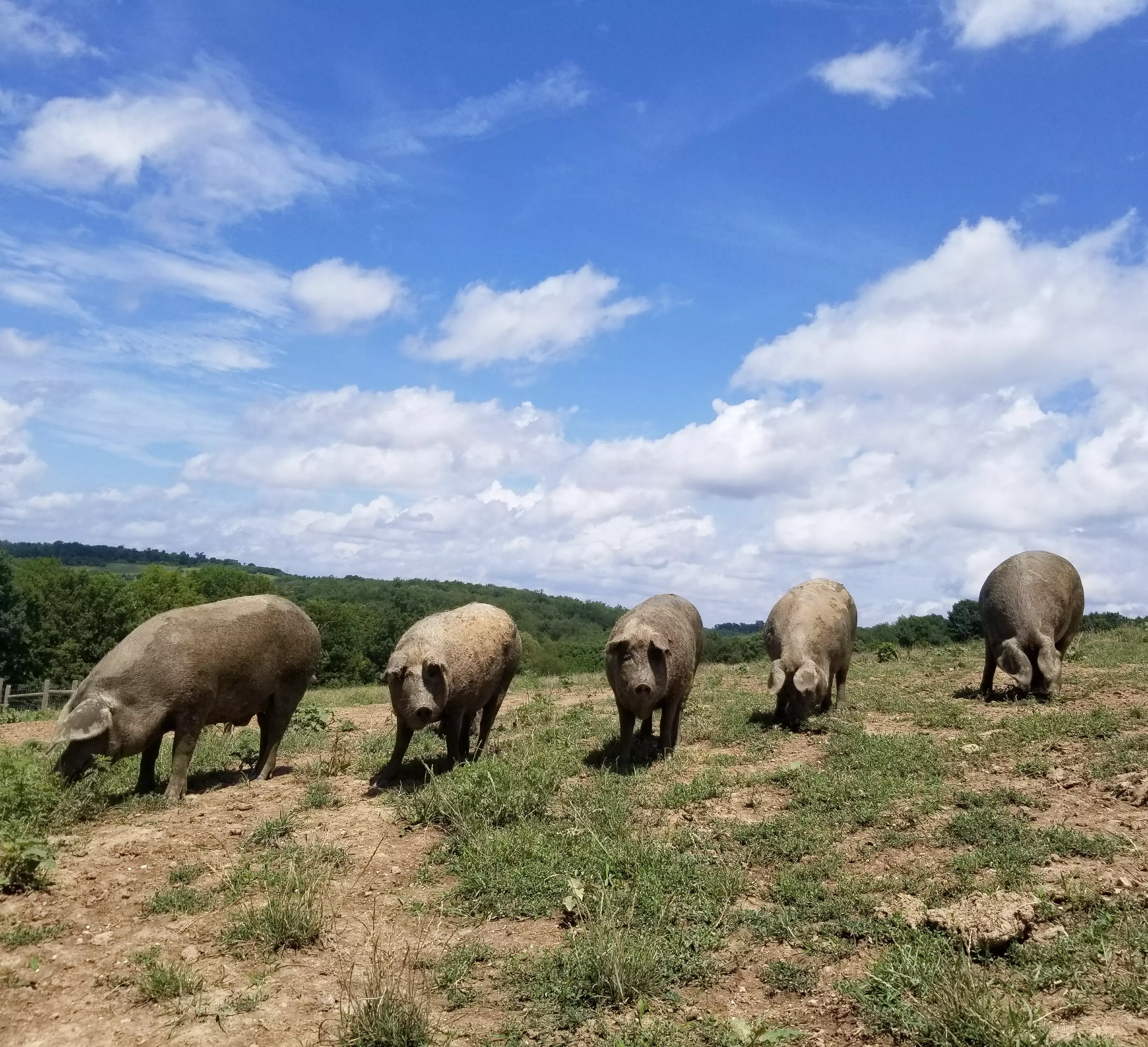 Teddi and her family decided to start small with Berkshire pigs, Galloway cattle and Icelandic lambs. Each is a heritage breed which thrives with rotational farming methods and yield superb quality meat.
At first, they took everything on at once. They built a website. They did all the packing, all the inventory and all the deliveries too. "It was crazy," Teddi said. She quickly realized it was too time-consuming to be financially sustainable for growth.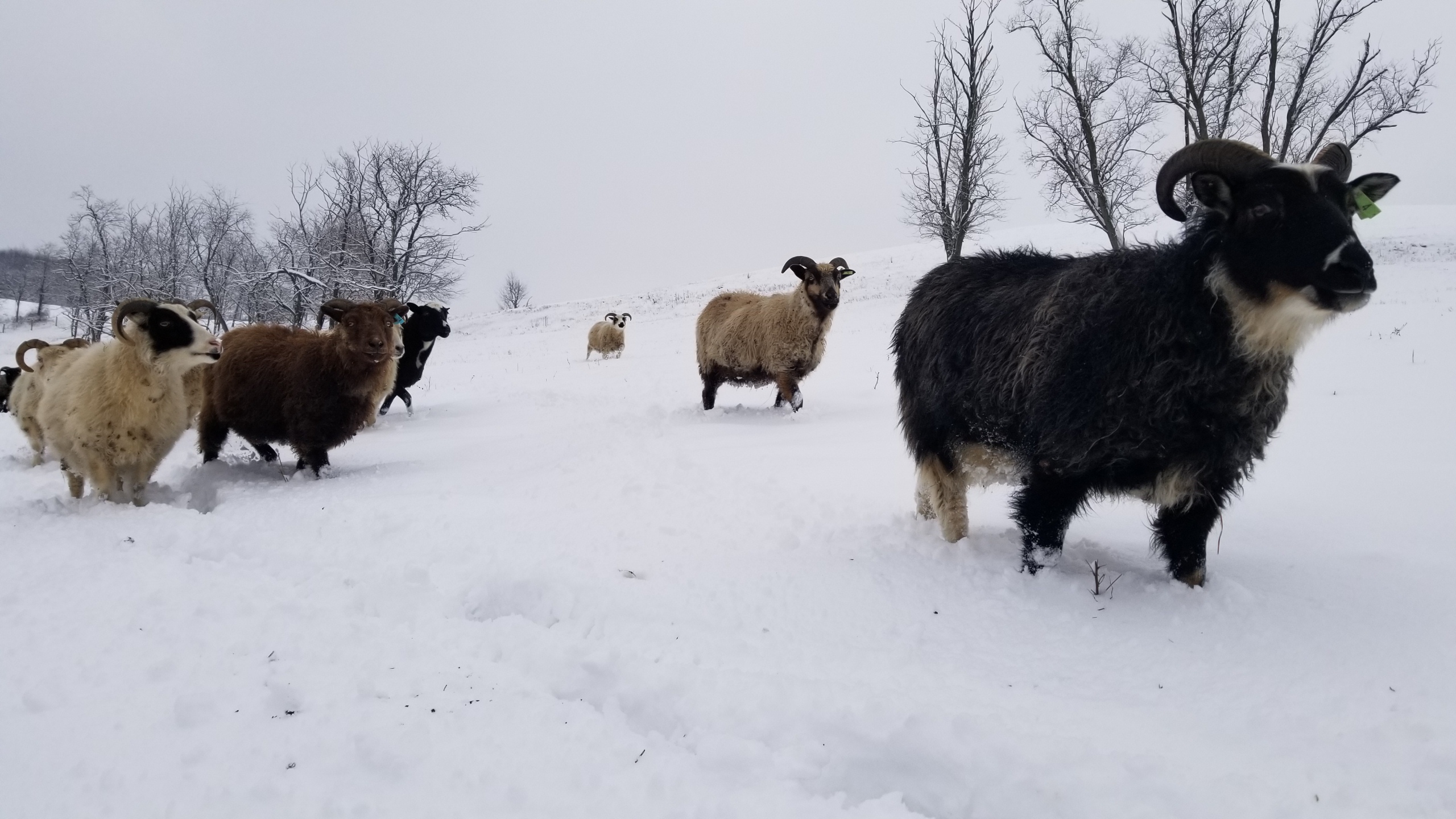 That's why a partnership with Market Wagon has been such a success for Birch Creek Farmery.
"It's a substantial revenue stream for us," Teddi said. "It's fantastic because it provides consistent income week after week, and it only involves a solitary drop-off point on a single morning. It's given us a platform from which to build other aspects of our business. Being involved with Market Wagon has been a necessary stepping-stone to our path forward. I can't imagine growing without it!"
Market Wagon has been a major driver for Birch Creek Farmery to attract a much larger customer base, especially when they can buy more than just meat on Market Wagon's platform versus only ordering meat on the Birch Creek website.
"Customers are more likely to include our meat as part of their home delivery routine when the delivery is bundled with other local products," Teddi said. "Market Wagon has also been a great way for us to test out new offerings, sausage flavors as well as unique items like bones for soup, and seasoned, rendered cooking lard from our Mangalitsa hogs too."
The weekly revenue from Market Wagon has also been the basis for a major ongoing expansion project at Birch Creek which includes a USDA-certified butcher shop, charcuterie business, commercial kitchen and agrotourism opportunities like tours and farm dinners.
Teddi is just as passionate for her community and the environment as ever. Thanks to a partnership with a local nonprofit, she's welcoming high schoolers to the farm for the first time later this year to learn about agriculture, market supply and how to run a commercial business. She's also hosting college internships this summer.
Being mindful of supporting community sustainability, Birch Creek works hard to reduce waste on the farm as well as across the region, including recycling old Christmas trees, repurposing spent grain from breweries and turning Halloween pumpkins into tasty treats for the animals.
Market Wagon customers will taste the difference too.
Teddi raises her Berkshire hogs much longer than commercial retailers. Once they get past 300 pounds, the meat becomes incredibly tender with terrific marbling. It's no wonder when you consider the hogs munch on 20 pallets of leftover produce a week because of a partnership with a commercial distributer in Pittsburgh that would otherwise take the food to a landfill. With that special diet in mind, she recommends both the tender pork chops and the Birch Creek Farmery breakfast sausage to showcase the rich, heritage flavor of the meat.
Her post popular product of all is the whole-cow ground beef which is very rich and lean, even more than the ground chuck. When you cook it, she promises there's very little shrinkage compared to typical products with higher fat and water content.
Most of all, Teddi recommends all foods prepared using Birch Creek Farmery ingredients be kept simple so the true flavors and characteristics of the meat are front and center.
"We are very excited and grateful to be farming in this community," Teddi said. "Market Wagon gives Birch Creek Farmery the ability to reach more people and get healthy, well-raised meat to more homes. As a local family farm and stewards for environmentally-friendly ranching, we aim to keep food local, reduce waste and produce premium products. Market Wagon has been and will continue to be a wonderful basis for us to do that. The more people we can feed with our meat, the more of an impact we can make in the commercial meat sector!"