Like a fine wine, Keuka Spring Vineyards has only gotten better with age. Though, the first few grapes produced by Len and Judy Wiltberger weren't bad either!
Thanks to a partnership with Market Wagon, this award-winning family-owned winery is able to find new fans, without making them travel to Upstate New York.
For Len and Judy, it all started in 1973 when they bought a cottage on Keuka Lake. It's the third largest of the Finger Lakes, about an hour southeast of their home in Rochester. They spent weekends and summers on the lake, making memories with their four children.
But they wanted to do something more.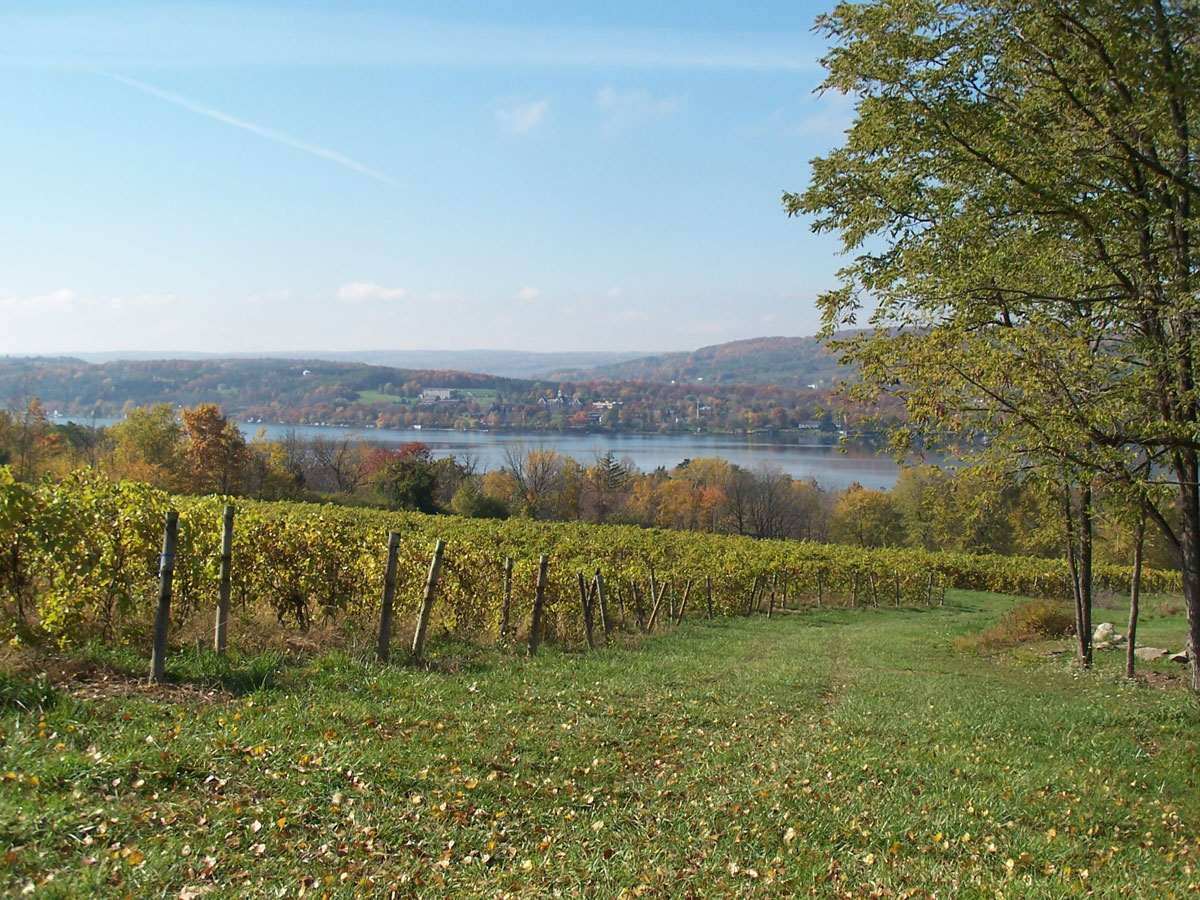 In 1981, they bought about a dozen acres of land near their cottage. Len and his sisters planted the first grapes—though the whole family was involved.
The first vintage was four years later, in 1985. It didn't take long for the awards to follow. In fact, the very first Vignoles was a gold medal winner.
The early years was purely a family affair. The Wiltbergers spent weekends and spring breaks at Keuka Spring planting, pruning and bottling. It was all overseen by Len, who had always been interested in winemaking.
The vineyard has only expanded—adding new varieties of grapes over the preceding decades as well as opening a much larger tasting room overlooking the lake in 2004.
Still, the vines planted in 1981 continue to bear amazing grapes. In the years since, the awards have kept coming in for Keuka Spring. Len and Judy are 3-time winners of the Governor's Cup (1998, 2012, 2017), awarded annually to the best wine in New York—an achievement which is tied for the most all-time. Each year, the winning wine is chosen from a blind taste test of more than 700 entries!
Keuka Spring is also a 2-time winner of the Best White Wine award by the San Francisco Chronicle Wine Competition which judges more than 5,000 American wines. It's the largest competition of American wines in the world and also one of the most prestigious.
"We're proud of our record and the wines we've produced," Len said. "We're also really excited to be able to meet new customers by working with Market Wagon."
Although there's now more staff on hand, Len is still at the winery every day, often still picking up the phone and answering calls.
Market Wagon co-founder and CEO Nick Carter recently visited Keuka Spring Vineyards to see the grapes and the wine-making operation for himself. Because the wine must be shipped directly to homes, he also inspected the fulfillment process to make sure the experience for Market Wagon customers would be top-notch.
"It's a perfect match. Good wine pairs well with good food," Nick said. "Just like local food, wine is a craft item—especially when it is made by hardworking people like Len and Judy who care deeply about their wine and the product they are selling."
The name, Keuka Spring, comes from a natural spring that's on the property. And if you're wondering how to pronounce it, it is similar to the "q" sound in cucumber.
For now, Keuka Spring Vineyards is offering three different wine packs for sale. Each order ships directly from New York to a customer's house. It will not be dropped off with the weekly Market Wagon shipment.
The Classic Keuka Spring Whites is a pack of three bottles of vibrantly aromatic wines. The Favorite Keuka Spring Dry Reds is a 3-pack of red grapes like Saperavi and Blaufrankisch. Finally, the Keuka Spring Sampler is a pack of six bottles showcasing the best of the winery including whites, reds, a dry rosé and a bubbly Vignoles.