If you would have told Reggie D. Turner she'd be running her own successful business as a Black woman, she wouldn't have believed you—especially when she was laid off after 34 years in the restaurant industry because of the pandemic. But she's taken adversity and turned it into sweet (and savory) success.
Reggie's Creations is now a booming enterprise with hundreds of orders every week, selling everything from coffee-infused Buckeyes to truffle garlic mac & cheese. And it's all thanks to the customers who found her on Market Wagon.
"If it was not for Market Wagon, I don't know where I would be," said Reggie. "I'm thankful for the online platform every day."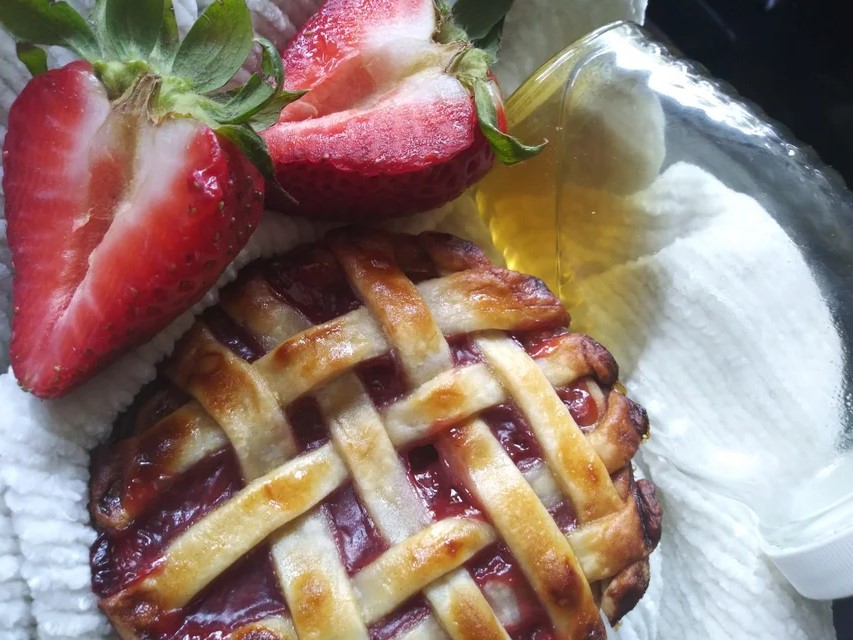 It all started when Reggie responded to a Market Wagon ad for delivery drivers to make ends meet when she was laid off. After a few weeks, she found out the platform needed more local vendors and she decided to offer homemade buckeyes, relying on decades of training working as a cook, pantry chef and food manager at some of Columbus's finest restaurants.
Reggie sold just 9 orders that first week. The second week, she offered a variety of infused butters and cream cheeses and sold a few dozen. Now, Reggie's Creations averages about 100 meals and desserts a week just in Columbus and has expanded to selling in Northeast Ohio, Northwest Ohio and Southwest Ohio thanks to the ease and convenience of Market Wagon.
Because she worked in the restaurant industry her entire life, Reggie never had a 401(k), life insurance or paid leave. Now, she's in charge of her time and her recipes and loving every minute of it.
As a successful Black-owned business, Reggie is committed to highlighting Ohio products wherever she can—whether it's the fruit from Lynd farm in Pataskala for blueberry wonderland cookies or Churchill's Fine Teas in Cincinnati for flavored bread pudding or Dirty Girl Coffee in Athens for "Down & Dirty Coffee cookies." She solicits monthly suggestions for new flavors from her customers on the Market Wagon platform.
If you're interested in a more hearty and savory dish, Reggie says no matter how many she makes, she always sells out of pork enchiladas. She's also constantly experimenting and offering new recipes on Market Wagon.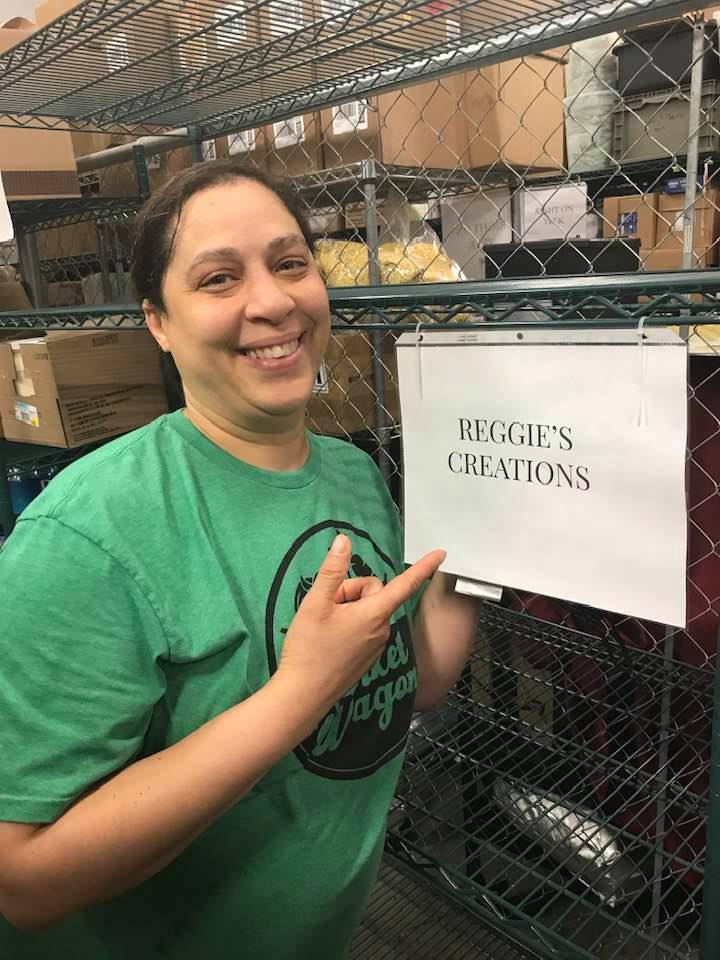 ​