Years before it was a social media phenomenon, the Forbes family knew all about the delightful combination of meats and cheeses on a single serving tray, better known as charcuterie. North Country Charcuterie was founded by chef James Forbes, his brother Duncan and their mother Jane in 2014.
When the pandemic hit, shutting down restaurants and farmers markets which accounting for 75% of family operation's revenue, Market Wagon was a key piece of the puzzle allowing North Country Charcuterie to survive. It also provided an outlet to bring an all-new line of product offerings to market.
James was a trained chef in the Columbus area and initially used charcuterie as a side hobby perfected by incorporating it into his restaurant work. Wanting to learn more about the craft of charcuterie, James began experimenting with cured meats with a homemade curing chamber.
Having such a specialty craft like charcuterie allowed North Country Charcuterie's business to take off. They were one of the first businesses in Ohio to specialize in artisan charcuterie. Cured meat is a heavily regulated industry requiring inspection by the USDA.
Within a few years, they had achieved great success having expanded to 22 states, mostly from restaurants distributing their products. It was inspiring to everyone to carry on a family business like their father had done, who ran a business with their uncle.
They joined Market Wagon in January 2020 as a cool thing to explore on the side, just a few weeks the pandemic hit. But it soon became much more.
"Market Wagon helped North Country Charcuterie stay in business," Duncan Forbes said.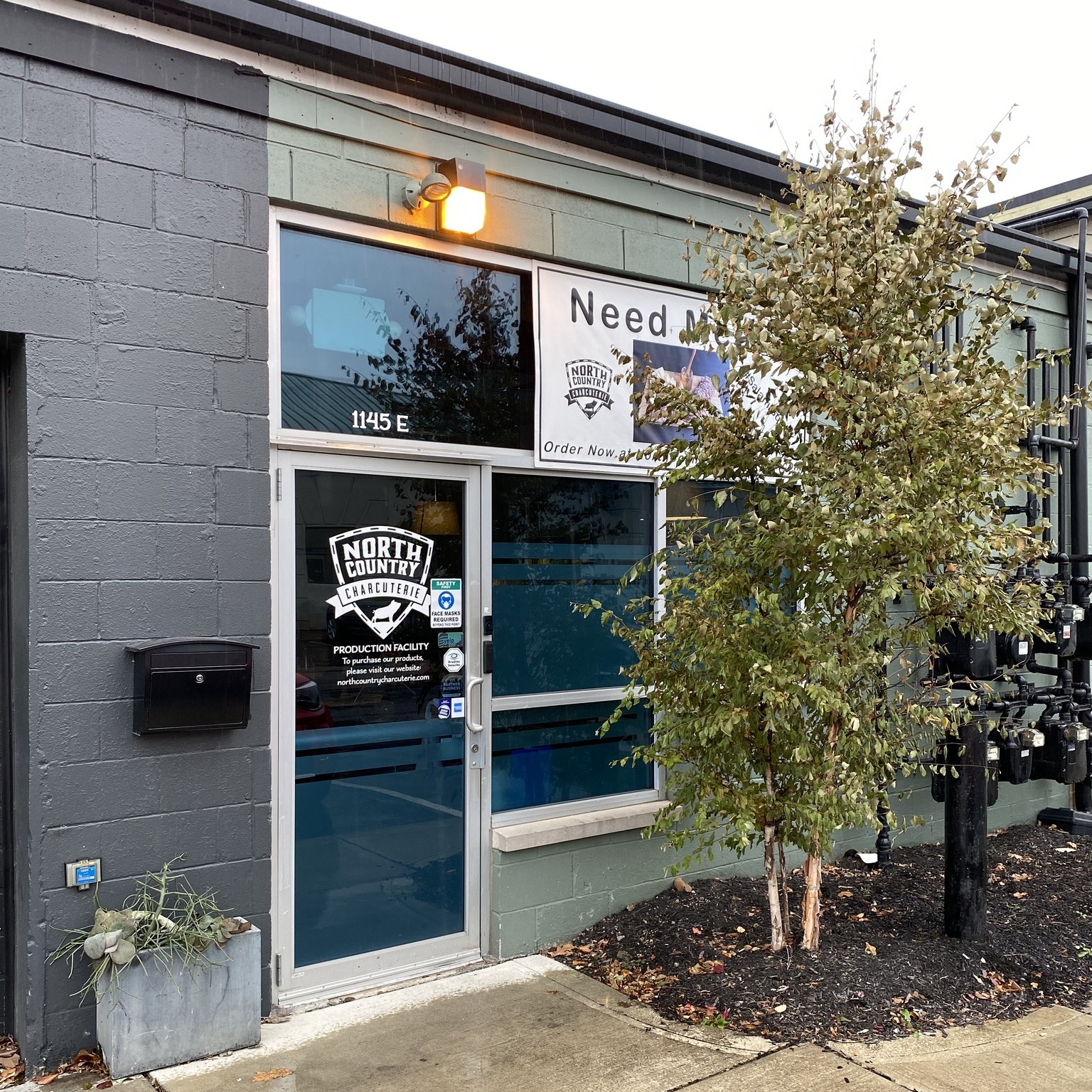 In the first few weeks, customer demand exploded on Market Wagon as large grocery chains put a cap on how much meat sold per family. It also prompted North Country Charcuterie to diversify and start selling fresh meat like sausage.
"Before the pandemic, we were all salami and bacon," Duncan said. "Now we sell far more fresh sausage that we do with cured meats on Market Wagon. It's funny because we wouldn't have even made those products if it wasn't for Market Wagon being an outlet to experiment and try new things for customers.
While the name North Country Charcuterie may seem like a little strange since the business is located in a storefront near downtown Columbus, Ohio. But it all makes sense when you discover it's more than blood that ties this family together. Each has an experience with the "North Country" whether it's James who lived in a yurt in the Adirondacks of New York for 6 months or Duncan who used to guide canoe tours in Ontario and the boundary waters of Minnesota or Jane who spent a few summers in Montana wrangling cows on a ranch.
North Country Charcuterie is sold in several of Market Wagon's markets in Ohio: Columbus, Northeast Ohio and Southwest Ohio. The family sells salami, chorizo, bacon and fresh sausages in addition to their very popular charcuterie kits.
One of their delicious offerings is coffee bacon, which needs no explanation why it's the most popular item, but they have a wide array of foods which can please any palate.  
Duncan says another sought-after customer item is the breakfast sausage. But if someone is interested in trying something a little different, he recommends the Northern Thai style Sai Ua sausage which is made with lemongrass, red curry and kaffir lime leaves.
"It is really, really tasty," Duncan promises. "If you like Asian-style flavors, this is a slam dunk."
​